Livingston Business Network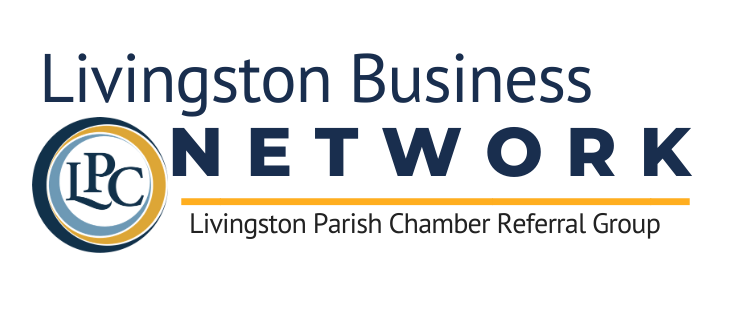 Livingston Business Network
Livingston Business Network is a business and professional network building program of the Chamber.  It is a business referral program formed to help Livingston Parish businesses develop their network and client base.  Members of the group give and receive referrals from each other.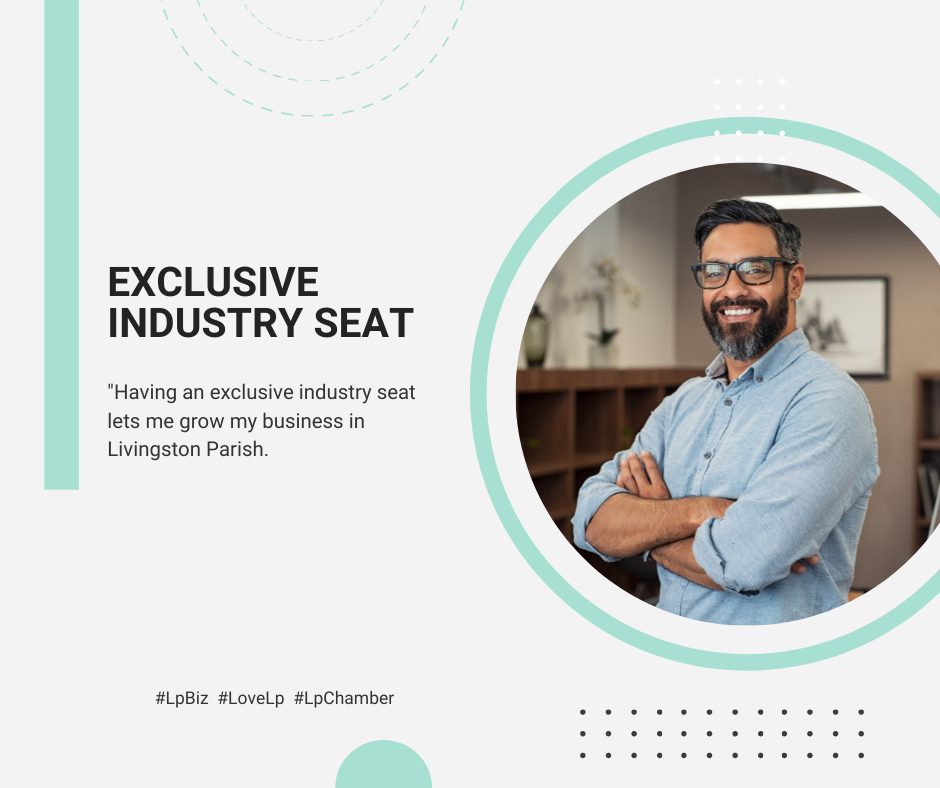 Livingston Business Network offers your business an exclusive seat at the table.  You are able to represent your Livingston Parish business.  It's the best way to fast track your business referrals and recommendations.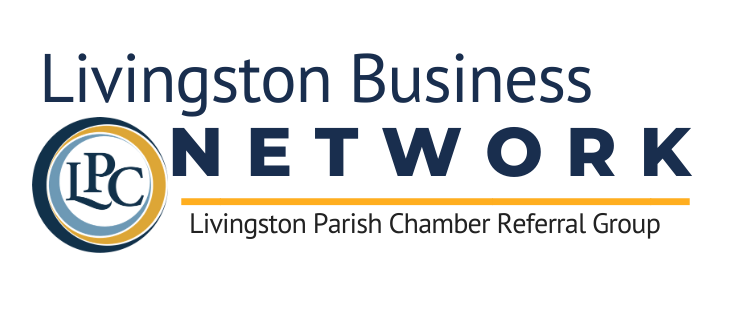 Livingston Business Network
Meets 2nd and 4th Tuesday
Noon  - Location varies
Group Leaders | 2021-2022
Tapper Patrick - Gallagher
Clarence Jones - Valentine Mechanical Services  - HVAC
James Moak - Gulf South Technology - IT services
Plus these industries represented
Commercial Lender
Home & Auto Insurance
Staffing & Recruiting
Health Insurance
CPA
IT - Information Tech
Mortgage Lender
Title Attorney
$MILLIONS Closed to date
Group II
Waiting List forming now
Days and times determined by group
What is Livingston Business Network ?
Livingston Business Network, LBN provides business professionals an opportunity to meet in peer groups for the purpose of developing professionally while growing their business and network without a weekly commitment.  Members meet on a regular schedule, typically twice a month, to discuss business trends, industry challenges and ways to help each other grow their business.
The network group members are offered the opportunity to collaborate on a regular basis for the purpose of supporting members of an exclusive group.  Members share referrals, business experience, expertise and advice.
How does LBN work? 
Groups are formed by a core group of professionals.  There can be more than one group within the Chamber.  Each group is limited to one representative per corresponding industry.  There are 6 - 25 members in each group.  Through this network, relationships and trust are built resulting in referrals and recommendations which ultimately lead to business development and growth.  Each group has the opportunity to set their meeting time and frequency plus outline special considerations of the group.
What can I expect at a meeting?  
At each meeting, the agenda includes a business education segment and spotlight from a group member.  This protocol allows members to learn more about the member each time.  Each group member introduces themselves and briefly mentions any way they need assistance by the group.
Who can join a group? 
Members of the Chamber can join the group that has an opening in their industry.  Additional fees may apply depending on level of membership making it an affordable option for Livingston Parish businesses.
Benefits of the Network 
Learn about other industries as well as teach others about yours.
Support each other in business through referrals, shared experiences and expertise/advice.
Create and maintain and effective networking environment.
Build personal and professional relationships with group members.
Develop strategies to grow and expand your business.
Chamber Think Tank for business.
Business collaboration and friendships.
Livingston Business Network Guidelines:
To be a part of a group, you must be a current member of the chamber.
Adhere to attendance requirements. 3 absences in a quarter for removal.
One participant per Group industry category.
Group members must be current members of the Chamber at Connected or above.
Group members are responsible for their own meeting logistics and costs.
A Chairman is elected by the group for a one-year term.
Participants cannot be a member of any other networking group.
Be active within the group.
To start a new group:

A minimum of 6 members is needed to create a new group.
The Livingston Parish Chamber will maintain the waiting list
Set your own time and frequency.