Livingston Young Professionals
Livingston Young Professionals was formed in 2015 to engage young professionals ages 21—40 in Livingston Parish.  The program was introduced to fill a need since there were no programs of its kind in the parish.  Since then, as many as 80 members have been a part of the program each year.
Membership in the program is open to young professionals who live, work and volunteer in Livingston Parish.  The program offers events, communications and opportunities for young professionals to interact with the same age group.
Building a network of peers, professional development and personal growth are top reasons for involvement.  Developing skills and learning more about your community are also benefits of the program.
Networking with other young professionals.  Oh and how could we leave out - it's FUN!
The program is led jointly by a volunteer young leadership council as a program of the Chamber.
The goals of the program are:
Provide a voice and point of view to young professionals in our area.
Offer leadership opportunities and develop leadership skills.
Involve and engage young professionals in advancing causes, community issues, governmental relationship and free enterprise.
Encourage collaboration between all age groups.
Retain and attract young professionals to live, work, volunteer, play and stay in Livingston Parish.
LYP Events | Partnerships | Participation- How we accomplish the goals?
Through interaction, events, speakers series and other avenues.  See calendar link below and here.
Mixers & Socials - Get comfortable meeting other in a welcoming, relaxed environment.  Build a strong network.
LYP Specific luncheons, programs and speakers.  Mentoring and panels.
Partner with the Chamber's Governmental Affairs Committee. How government and policy works.
The BIG EVENT - LYP Dodge Ball Tournament
Monthly LYP Membership and Council Meetings  - Held the 3rd Thursday of each month 4:30 p.m.
Other.  ( Add LYP events tab with details on the new website. )
Who can join Livingston Young Professionals?
Young professionals (Ages 21-40) who wish to be a part of the program and advance the goals and objectives LYP.   Representatives of Chamber Business Members & Stakeholders are encouraged to join and / or appoint staff to the LYP program.  More than one representative from each business can join LYP as membership is tied to the individual.
Fees  $35 to current chamber members.  $75 to non members and other individuals.  Dues are annual.
Livingston Young Professionals Leadership Council
In order to properly represent the members served through the young professionals program, a Livingston Young Professionals Leadership Council was formed.  Most importantly, members of the council share the same goals as members of the young professionals program.  A leadership council dedicated to the program is necessary for success.  Above all, members of the leadership council develop their skillset and offer an opportunity for others to serve. The LYP Leadership Council and Chamber Leadership encourages everyone to check out the program and learn more about the people who are part of the LYP program.  The opportunities in the parish make this the best time to foster and grow this important program.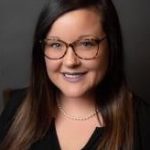 Kelsie Moak
LYP Council Chair 2020-21
Gulf South Technology Solutions, LLC
Ross Kinchen
LYP Council Chair 2019-20
The Kinchen Group
Kevin Foster 
LYP Council Chair 2018 - 19
First Guaranty Bank
LYP Leadership Council 2021-2022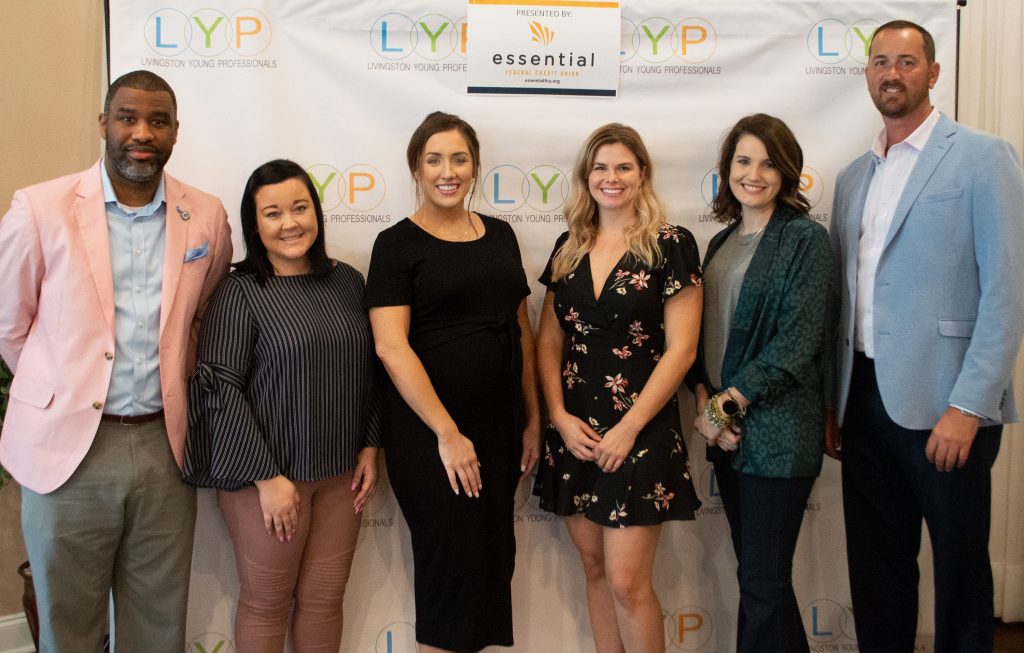 About Livingston Future 5