Livingston Business Network
Livingston Business Network meets twice a month for learning, sharing and referring.
Business Exposure, Connections, Leadership, Networks, Community
The Chamber's Mission:  to serve business, enhance our communities and advance the economy in Livingston Parish. 
The Chamber - an active partner in a better Livingston Parish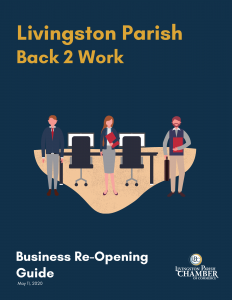 Livingston Parish Back 2 Work Guide 
The Chamber has compiled a Back 2 Work Guide for employers that will help you navigate some of the changes and new guidelines as a result of COVID. The guide will take you through areas that include preparing your workplace, employees and customers. It's free, compliments of the Livingston Parish Chamber Members.  GET IT HERE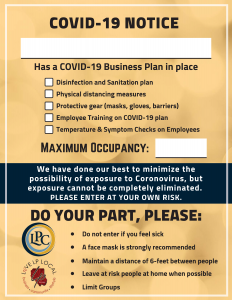 If your business is re-opening, use these workplace posters to let your customers and guests know what steps you taking to protect them and your employees. Available in 2 styles and 2 sizes. DOWNLOAD FREE HERE
The busiest event calendar in the parish! View the full calendar here plus sign up for event reminders.  Business, informative, leadership development, advocacy, community, fun events coming up: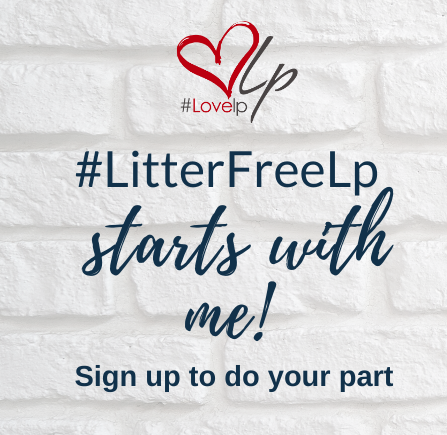 20 + Teams Parish Wide - Sign up - March 28th   
March 28, 2020 is our 5th Parish Wide pick up and the only full parish one we will hold in 2020.  Sign up today to show your love for LP! Over 200 participants last year and we want to break that record! After party included for participants.  Teams are forming in Albany, Satsuma, Watson, Denham Springs, Port Vincent,   Sign up Here! 
Sign up for Chamber newsletters to stay on top of issues that interest you.  Public and business options.
Become a Member
Some of the top reasons our members say they are a part of and love the Chamber.  Connections, Exposure, Community, Business Advocacy, Education, Love Lp, Initiatives.
EXECUTIVE LEVEL MEMBERS
Thank you to executive level members for your investment.