Business Exposure, Connections, Leadership, Networks, Community
The Chamber - an active business partner in better business and a better Livingston Parish.
The Chamber - Livingston Parish's Business Association
What's Hot in the Chamber Now
Packed with events that offer connections, exposure, information, leadership and fun for your business and its reps.  View the full calendar here plus, sign up for event reminders.
Want to better informed, better connected, more inspired and open-minded? Check out Leadership Livingston and join the growing list of leaders who are actively engaged in making Livingston Parish better. Find the application and requirements here.
Sign up for Chamber newsletters to stay on top of issues that interest you.  Public and business options.
Become a Member
Chamber members give their business a "level up".  Connections, influence, savings - your business belongs here.  Make your business, and Livingston Parish, stand out.  Be a top level business in the parish.
EXECUTIVE LEVEL INVESTORS
Unique exposure opportunities for your business are one of the most sought after features of business membership.  We all need individual ways to stand out and keep the attention of our current and potential clients.
Women's Leadership Program
The Chamber brings women's leadership programming in Livingston Parish to a whole new level.  Current and aspiring women leaders are encouraged to participate in this programming.
Young Professionals Program
Since 2015, Livingston Young Professionals has been giving young professionals an opportunity to engage, lead, connect and advocate for their age group and demographic.  For ages 21 - 40.
Businesses and professionals get recognized through the awards program.  Business of the Year, Women's Leadership Awards and Livingston Future 5 make up a portion of the programming.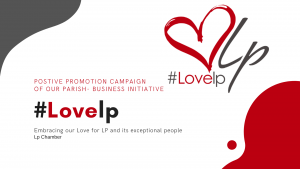 Community - Love Lp - A positive spin
Turning a positive spin on our community.  We tested a few words with groups and after much input, the consensus was the LoveLp brand was just what was needed.  Chamber members can all take pride in knowing that was business leaders they are setting the pace, and tone, for the way we want to see our parish represented.  Share your love - #LoveLp    Check out the Love Lp Initiatives here.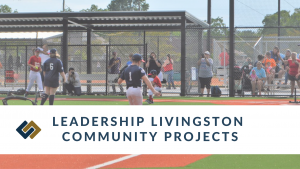 Livingston Parish Community Projects
Since the Leadership Livingston Program was launched in 2012, more than 27 community projects have been completed around all areas of the parish.  Projects range from 2 new playgrounds, a special needs ball field, a helipad, a pro start mobile kitchen for LPPS students, the Full Tummy Project and many more.  Check them out.
Litter Free LP 
The collective business community must be vocal and active when it comes to the litter problem in our parish.  No one entity can do this nor solve this problem alone.  In 2018, we launched the Litter Free Lp Initiative.
Hear what others are saying about the chamber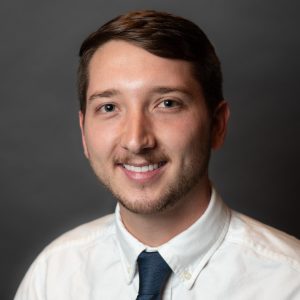 The Chamber has helped me to grow my business.