Livingston Business Network
Livingston Business Network meets twice a month for learning, sharing and referring.
Business Exposure, Connections, Leadership, Networks, Community
The Chamber's Mission:  to serve business, enhance our communities and advance the economy in Livingston Parish. 
The Chamber - an active business partner in a better Livingston Parish
What's Hot in the Chamber Now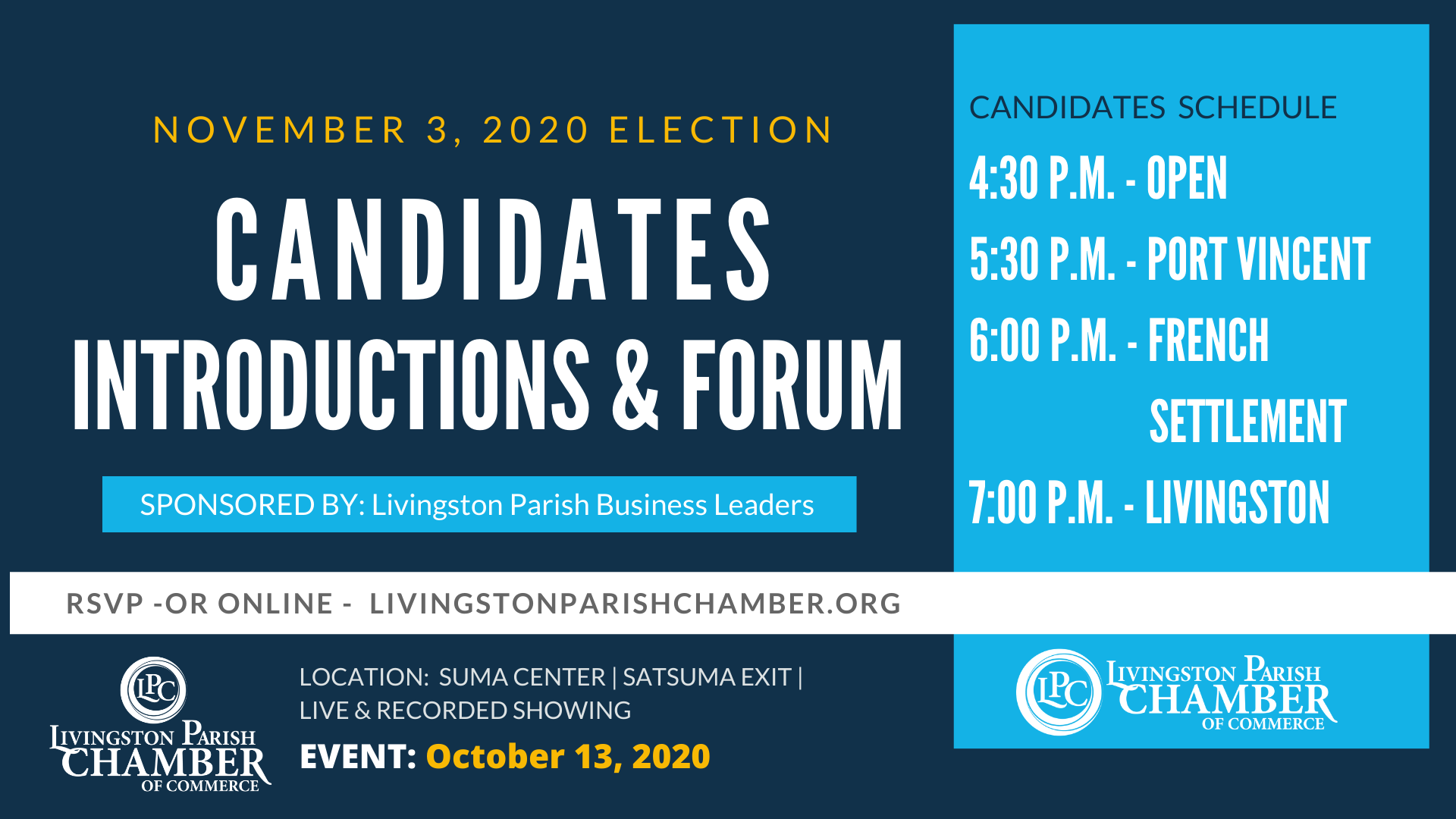 Election Day | Saturday December 5th
The Chamber encourages an informed voter base. Each year we work with candidates to bring introductions and talk issues through our Governmental Relations Division of the Chamber. For 2020, we highlighted the municipal elections of Port Vincent, French Settlement and Livingston. Run off in the December ballot for French Settlement and Port Vincent Mayors Seats are part of the election on December 5th.
THE busiest business event calendar in the parish! View the full calendar here plus, sign up for event reminders.  Business, information, leadership development, advocacy, community, fun events coming up: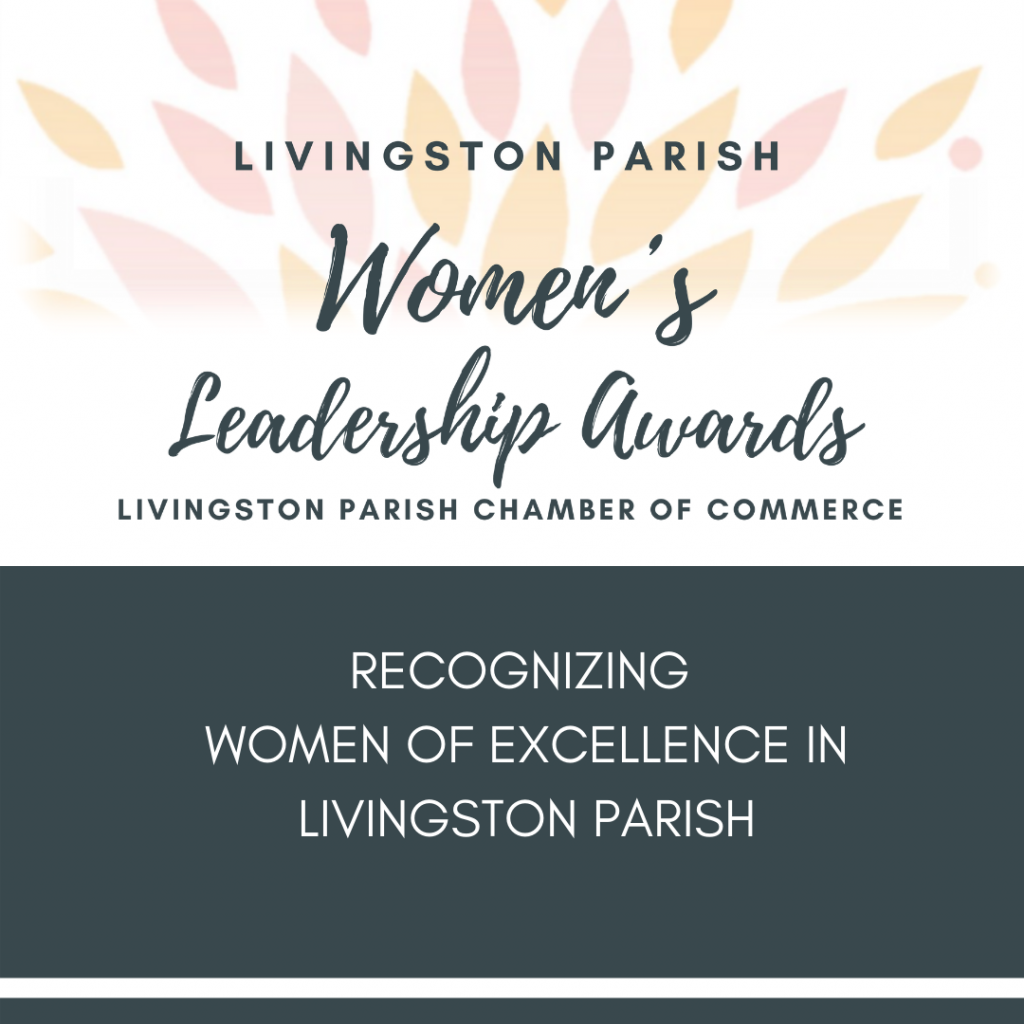 Women's Leadership Awards Presentation Event
Nominations were finalized and applications were judged.  We will be awarding the 2020 winners of the Women's Leadership Awards. Awarded to women who live, work and/or volunteer in Livingston Parish. We are highlighting the top women in the parish and we have only just begun. See who's already won here.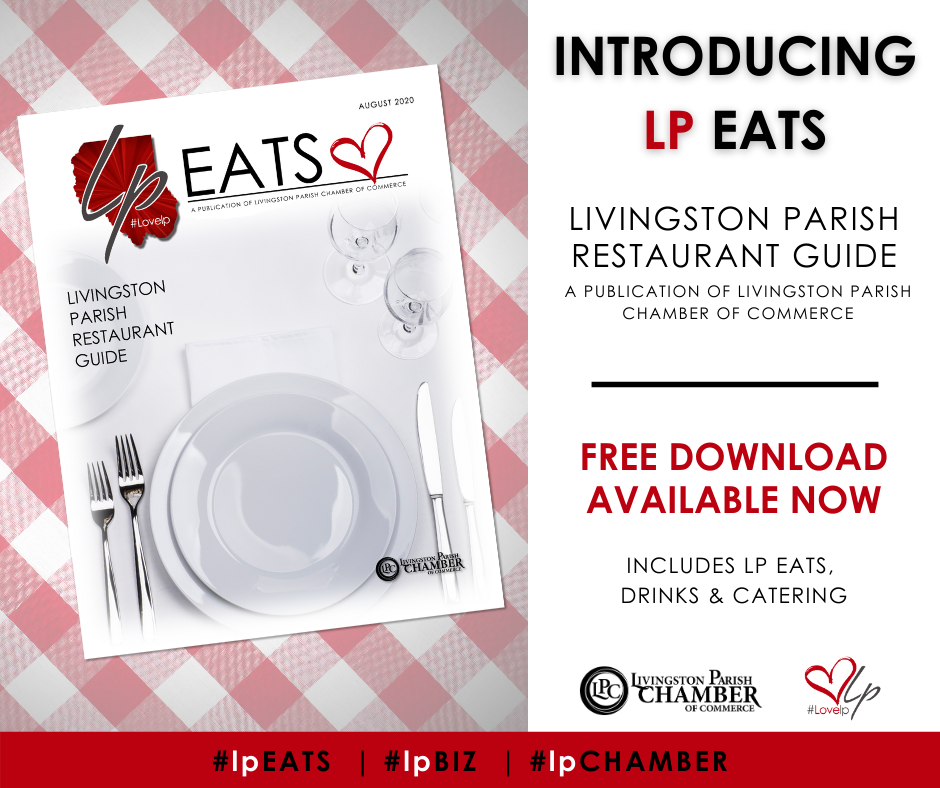 LP EATS | Livingston Parish Restaurant Guide
As part of our LP Local - Love LP Initiative, we have created this handy guide to help support our local restaurants. When you are making your weekend plans, please show these locals some love.
Livingston Parish Chamber has compiled this poster and a Back 2 Work Business Guide to get you through Covid.  The guide will take you through checklists to prepare your workplace for employees, clients and guests.  You can also get this FREE poster for your workplace.  business resources and guidelines are complied on the Chamber's resource page.  It includes a downloadable FREE poster and a Back 2 Work Guide especially for Livingston Parish.   RESOURCE PAGE with DOWNLOAD HERE
Sign up for Chamber newsletters to stay on top of issues that interest you.  Public and business options.
Become a Member
Some of the top reasons our members say they are a part of and love the Chamber.  Connections, Exposure, Community, Business Advocacy, Education, Love Lp, Initiatives.
EXECUTIVE LEVEL MEMBERS
Thank you to executive level members for your investment.