Women's Leadership in Livingston Parish

Women are Leading in Livingston Parish
Opportunity for Livingston Parish Women
Although women have played a key part in the growth and opportunity offered in Livingston Parish, there has been limited recognition and few options for professional women to convene and learn from each other until now. Being the organization of leadership in the parish, the Chamber launched Women's Leadership Programming in 2017. This new special event for women has been a high point in Chamber programming and has successfully brought together nearly 400 women in just two years.
The Event 
Great content and speakers make for a great event. Each year, attendees leave the event with takeaways that they can apply in their personal and professional life. A "Mini Women's Expo" is set up and offers guests additional information on topics specific to women by providers. The giveaways are more than worth the price of admission, with every vendor putting their personality into the gifts to guests. Various sponsor options include major presence to table decorations for eight lucky guests. Several options for reserved table and open table seating are available. The event does sell out, though, so don't hesitate to RSVP!
Who should attend? 
Professional Women, Women in Leadership, Women in Business, Women in Management and Working Women will benefit from the event. Men are invited and encouraged to attend as well. Anyone who knows or is a woman should attend!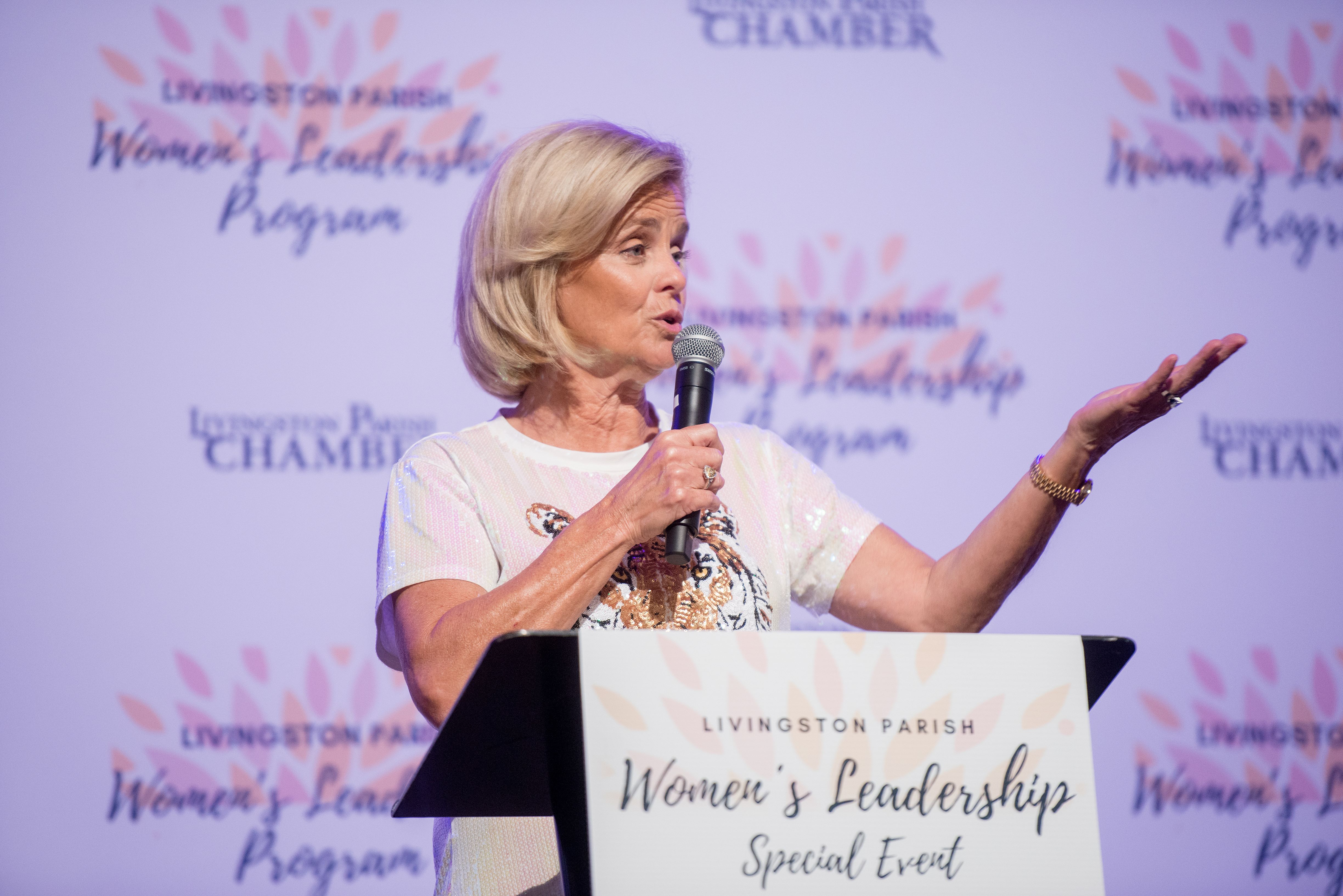 Coach Kim Mulkey packed the house in 2022 after a 2-year hiatus.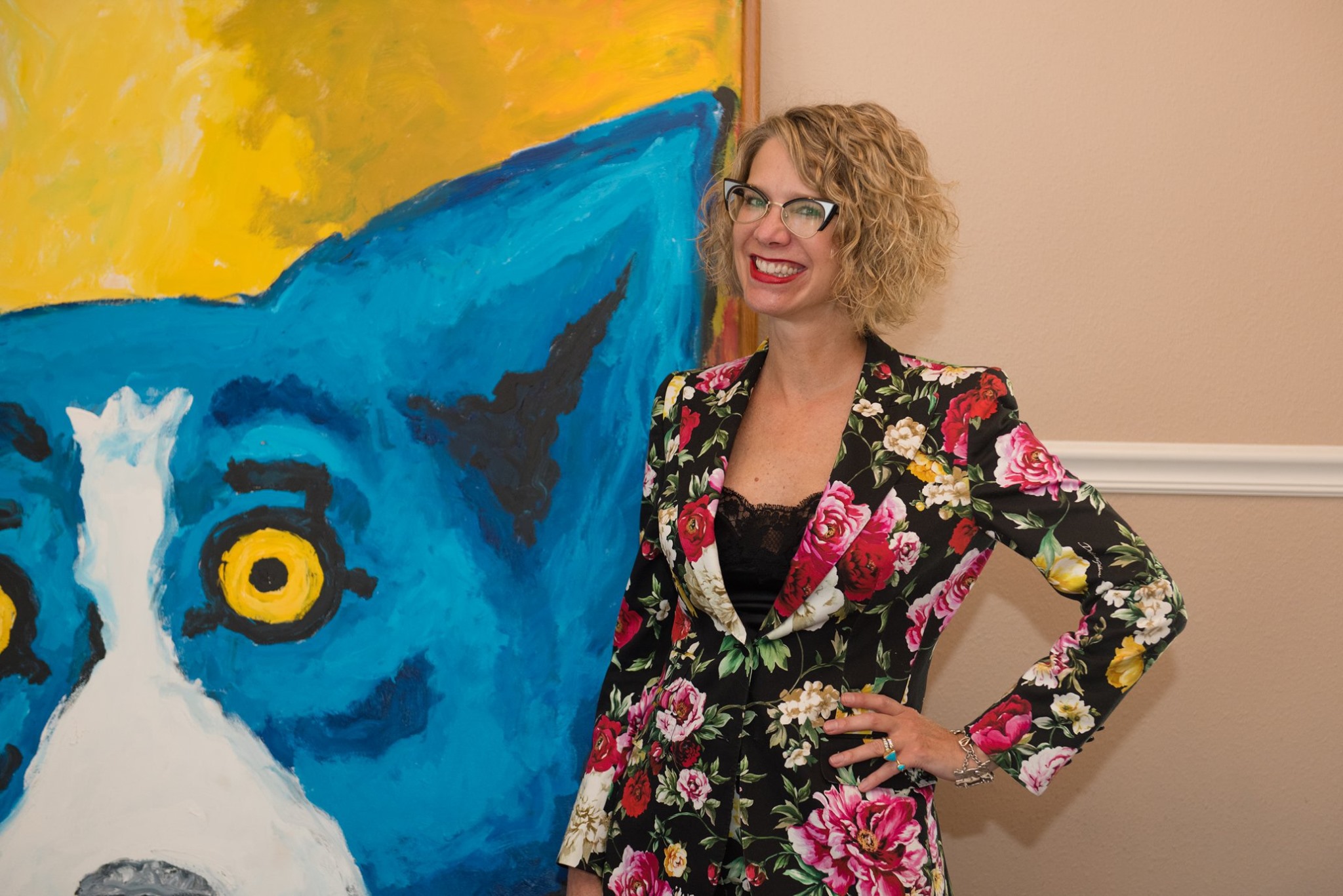 Women's Leadership Event 2019
LSU Winning Gymnastics Coach D-D Breaux fires up the crowd. 2017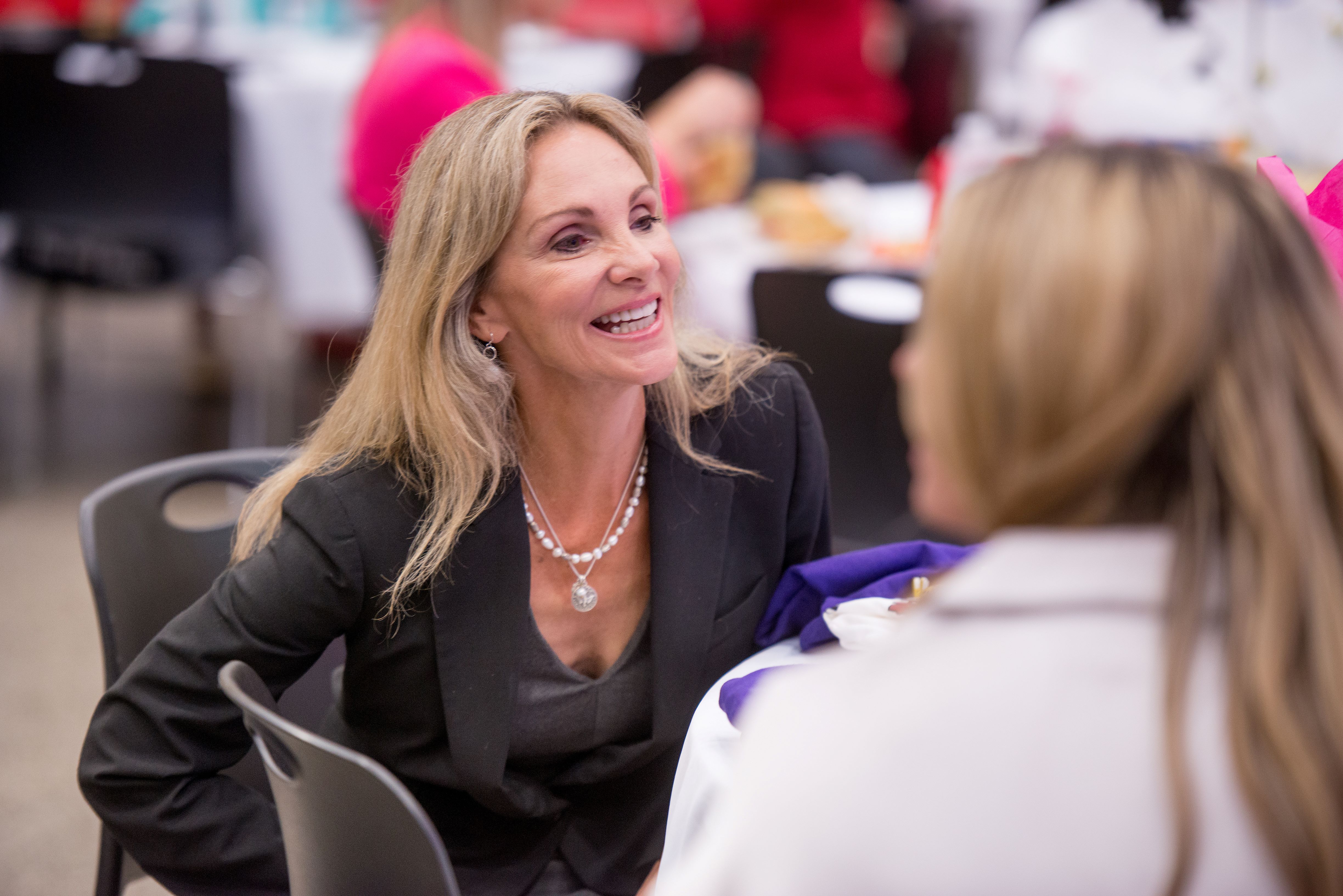 Women's Leadership Event 2022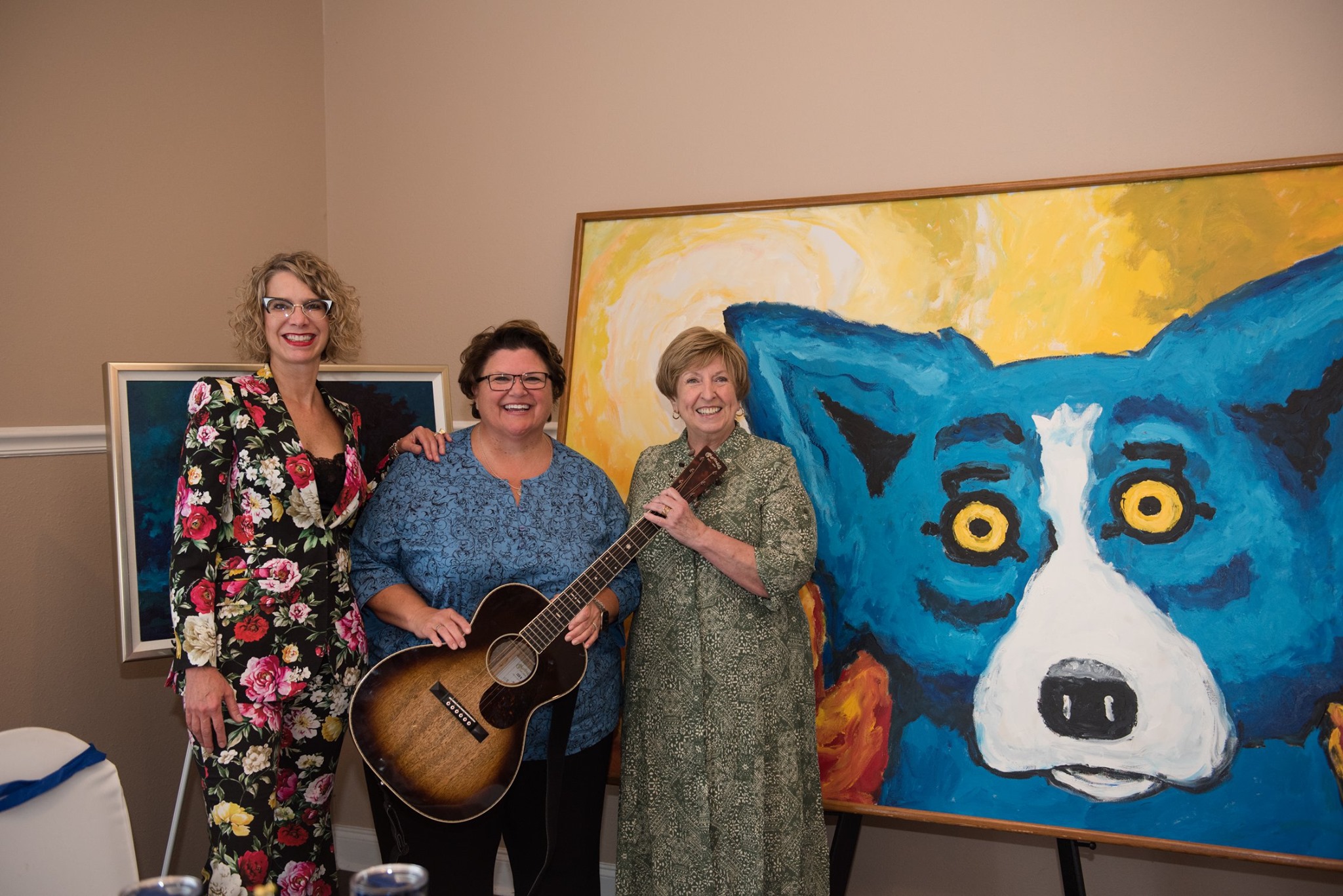 Women's Leadership Event 2019
Wonder Woman, we all have her in us. The Power of a Woman with a Plan.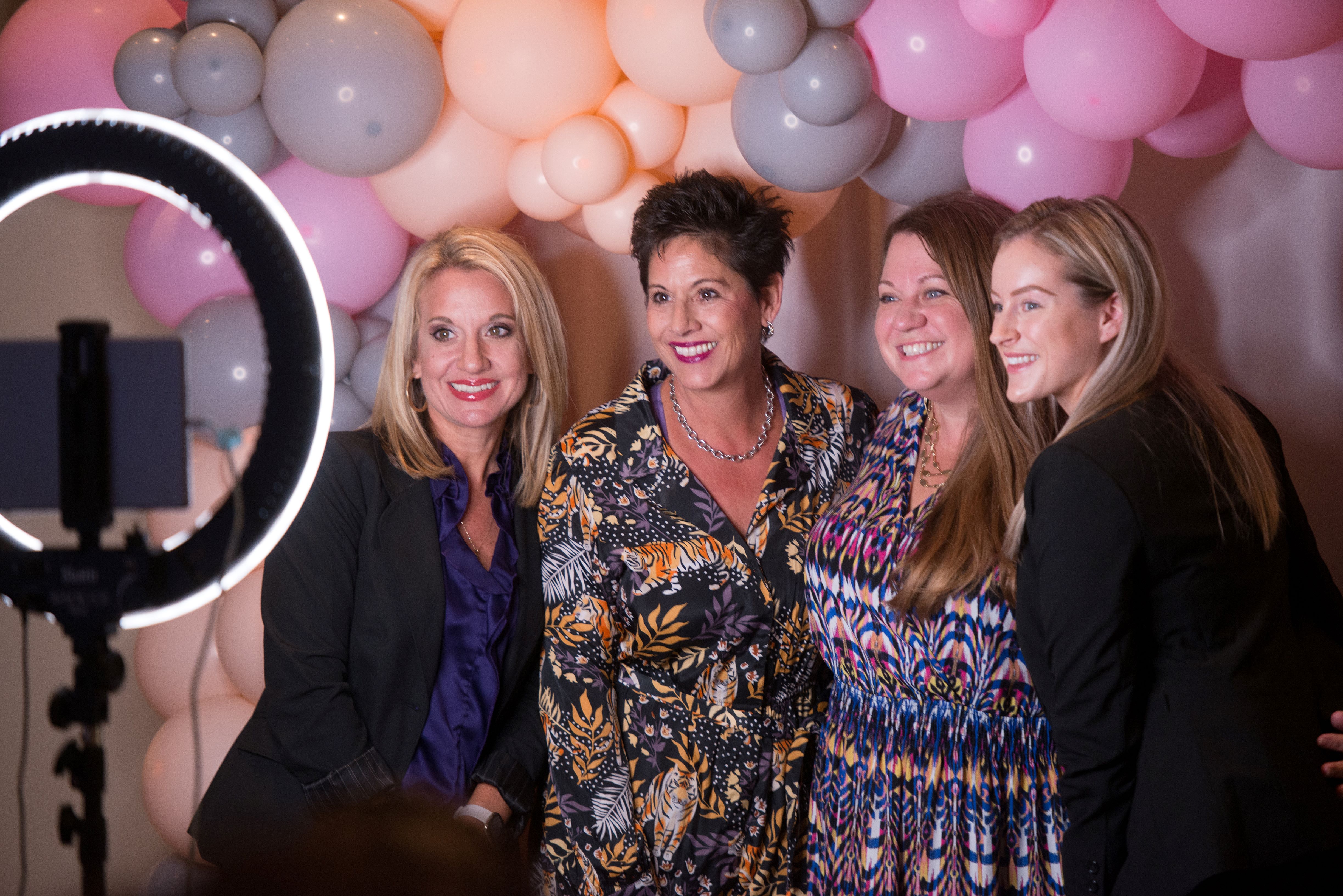 Women's Leadership Event 2022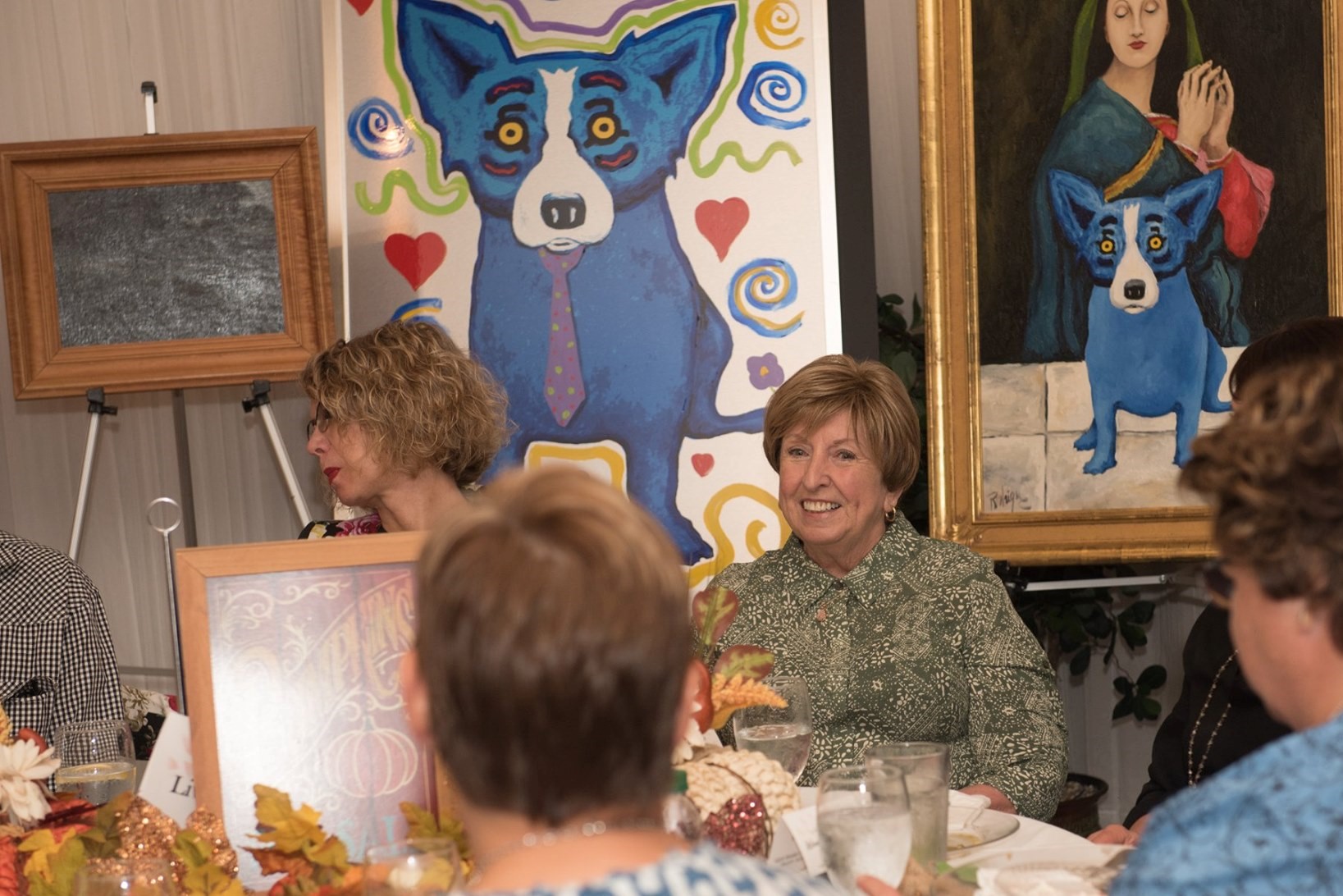 Women's Leadership Event 2019
Sell-out crowds intrigued by the lessons of the day.
Topics that matter to women
Women have had a high level of influence since the beginning of time. Women are not always seen upfront - take the front seat ladies! There is no mistaking the influence they have on business, their homes, purchases and other decisions. Where many women struggle is finding the balance in work, play, family and care of self. We hope to touch on as many of these areas as possible each time we gather.
Business | Leadership | Workplace dynamics | Women's Health - You first | Women's Finances | Stress & Time Management | Life - Work - Family Balance | Women's Voting Influence | Women's Buying Power
Acknowledging Successful Women in Livingston Parish
                      Through the Women's Leadership Awards, we are further acknowledging women and their contributions to the success of Livingston Parish.
Women's Leadership Previous Award Winners
Women's Leadership Award Winners

Leadership is not always being out front. It being a part of a team – knowing where you can make a difference and elevating your team, community, business, service, or whatever it is that moves you, to the next level.
Awards are based on criteria of achievement in professional excellence, contributions to improving quality of life and who actively LEAD in making Livingston Parish the better– the Chamber's tag line and mantra
Testimonials from attendees and vendors
"Well done! I left the event recharged and inspired! The speakers, the messaging, the format...all top rated. I can't wait until next year!"
"It's hard to believe this was a first-year event. The program was top-rated and the event was well organized."
"This program gave me the pick me up I needed. Being in a room full of positive women was perfect."
"As a former female CEO, I applaud the Chamber for bringing this event to our parish. Highlighting the influences and challenges of women, and their expectations is a score. Thank you for this event."
"As a vendor, I was able to talk to and reach the attendees of the event. All stopped by to hear about our business and what we do. It was a good move for our business."
"The program was so great, how are you going to top it for 2018?" - We wondered the same thing! BUT were up for the challenge!
2022 - 4th-year event
Presenting Sponsor: Ochsner Health
Presenters: Kim Mulkey, LSU Basketball Head Coach | Paige LeBleu, M.S., LPC, LMFT, NCC, SELU Assistant Director of Athletic Mental Health and Wellness
2020 & 2021 - Postponed due to COVID
2019 - 3rd-year event
Presenting Sponsor: Ochsner Medical Center
Presenters: Wendy Rodrigue, Renowned Speaker & Widow of George Rodrigue | Judge Zorraine "Zoey" Waguespack, Retired 21st Judicial District Court | Dr. Mari Ann Callais, Professional Speaker
2018 - 2nd-year event
Presenting Sponsor: Jefferson Financial Federal Credit Union - Carl Duplessis
Presenters: Judge Blair Edwards, 21st Judicial Juvenile Court Judge | Lori Steele, Communications and former WBRZ anchor
2017 - Inaugural year
Presenting Sponsor:  Assurance Financial - David Alello
Women's Leadership Award Recipient:  Regina Allen Walker
Presenters:  Michele Sutton, CEO North Oaks Health System  -Twelve-Step Plan for Success
Keynote Speaker:  Coach D-D Breaux - LSU Gymnastics Coach | Louisiana Sports Hall of Fame | SEC Coach of the Year