Livingston Parish Business of the Year
The Livingston Parish Chamber recognizes outstanding businesses in Livingston Parish each year.  The prestigious business and professional awards are presented to winners at an annual meeting.  Business winners hold the title of Livingston Parish Business of the Year in their respective category for one year.  Awards categories are small, medium and large business.  Additional awards include Entrepreneur or Business Person of the Year, New Business of the Year and Main Street Business Award.  Nominations for awards are in December and are available on the event calendar.
Criteria for Business of the Year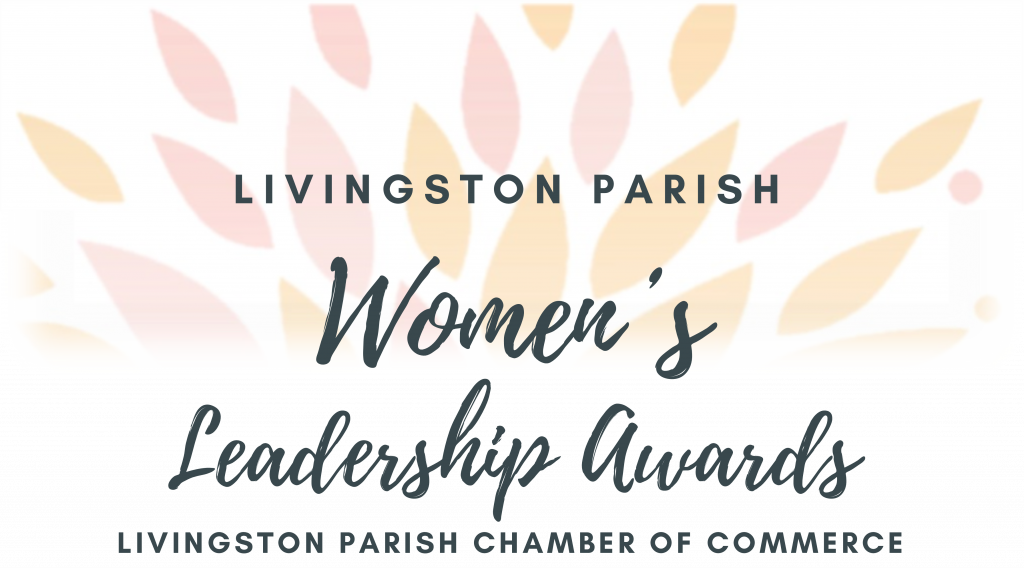 Women's Leadership Awards
Livingston Parish Women's Leadership Awards recognize outstanding, engaged women leaders in our community.  These awards were first introduced in 2017.  To be considered for winners, women are nominated and go through a nomination and application process.  The applicants provide information on professional advancement.  They are also judged on their community contributions and actions in mentoring other women. The nomination process coincides with the Women's Award Program held in the later months of the year.
Livingston Women's Awards Past Winners
Women's Leadership Awards Sponsored by:
Livingston Future 5
Established in 2018, the Chamber began recognizing those individuals in the 21 - 40 group through the Livingston Future 5 Awards.  Award nominees are judged based on a balance of professional, community and overall engagement in Livingston Parish.  Nominees must live, work and /  or volunteer in Livingston Parish.  The nomination process typically begins in June of each year with the winners announced at the Livingston Young Professionals Annual Meeting in July.
Livingston Future 5 Award Sponsored by: