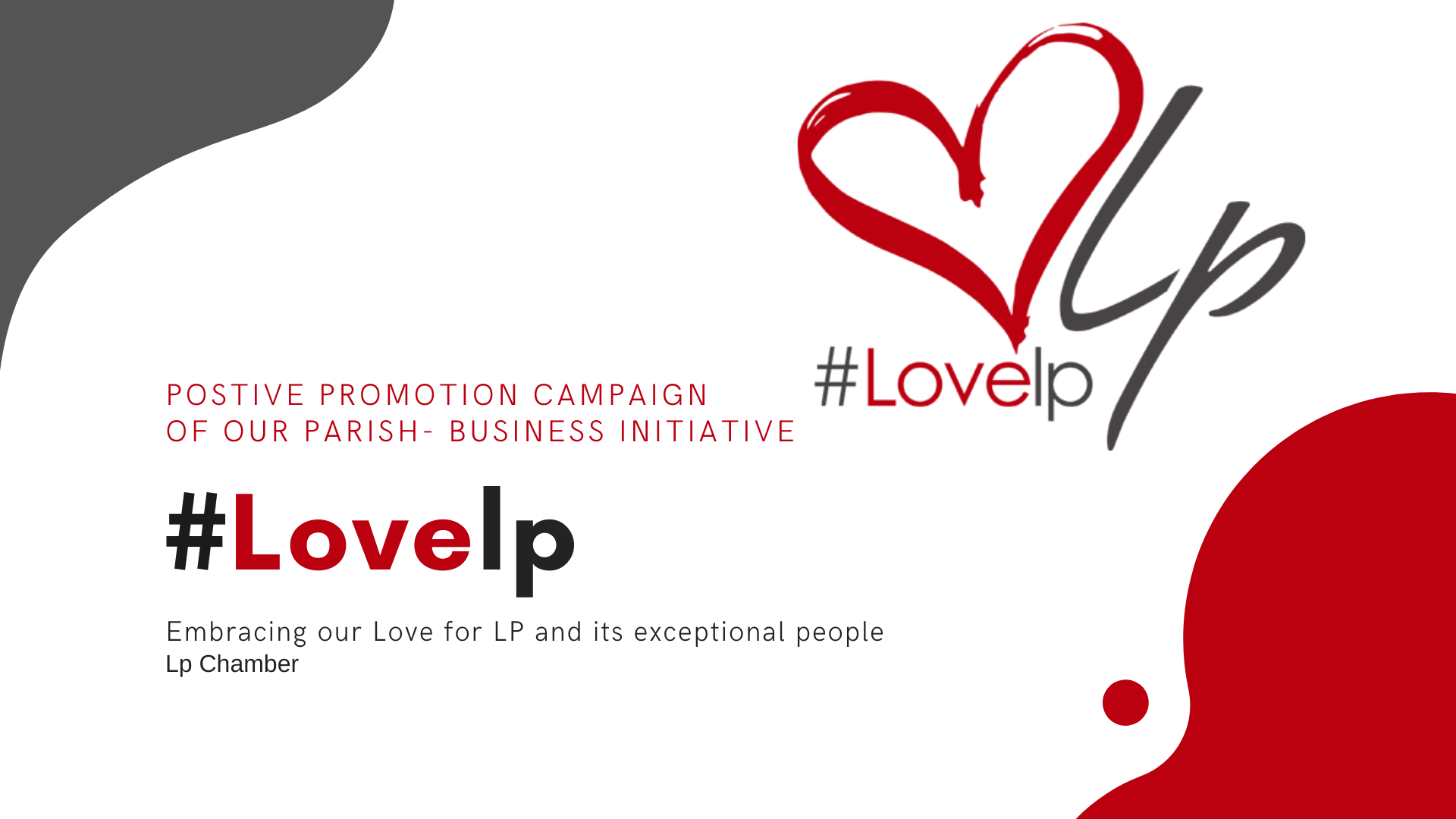 Love Lp - A positive spin with a lot of love
Turning a positive spin on our community.  We tested a few words with groups and after much input, the consensus was the LoveLp brand was just what was needed.  Chamber members can all take pride in knowing that was business leaders they are setting the pace, and tone, for the way we want to see our parish represented.  Share your love - #LoveLp    Check out the Love Lp Initiatives here.
Big picture thinking.  Community problems such as the litter issue in the parish. Through the Chamber, we have the organization and structure to take on initiatives such as the litter issue in our parish. If you will sign on and join with us in this project, we can make a profound difference in projecting the image that Livingston Parish and each of its communities deserves."
Since then we have had the following say, "Count me in!" to partner on the issue.  We anticipate this list will grow exceptionally once we announce the formal campaign on this.  To sign on, contact the Chamber to be added to the list.
Labarre Associates  Jay Labarre
Senator Dale Erdey
2018 Business Initiatives - Employee, Career, Workforce Initiative
Business solutions, particularly in career development.  We plan to host a summit of concerned business leaders to address the ongoing recruitment of qualified employees and to highlight the great career opportunities here in the parish.  Women's programming was also very well received last year as well as the advancement of our young professionals program aimed at recruiting and keeping talent in our area.
Leadership Initiatives - Engaging Business Leaders
Leadership development and engagement.  The leadership program and additional professional development pieces, such as the debut of Live 2 Lead last year, bring a much needed component to the area.  Playing a role and taking the lead on development programming that matters not only to our employers, but to our community at large attracts and engages better business to our area.
Livingston Chamber Foundation - we are moving closer to finalizing the chamber foundation which will allow the business community to have access to funding, plus offer unique options for businesses to engage in philanthropic issues which matter to you.