2022 Livingston Parish Chamber Board of Directors
Chairman of the Board and Executive Committee
Kacie Stewart - Owner  Kalon Clinic
2022 - Board Chair | Governmental Affaris | Leadership Livingston Graduate 2018
Kacie is a life long resident of Livingston and alumni of Doyle High School. She obtained her Bachelor of Science in Accounting from Southeastern Louisiana University in 2010. Kacie grew up in a family owned business and has recently started a new business after her success in growing a previous business.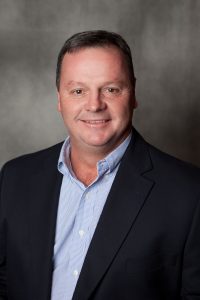 Thomas "Trey" Sanders lll, CPA, CGMA, Partner  - Hannis T. Bourgeios
2021 Board Chair, Governmantal Affairs, Litter Initiative, Golf Committee
Trey leads HTB's Government practice and focuses on providing  audit and consulting services to governments and not-for-profit clients across south Louisiana.  He serves on the LCPA's Government Accounting and Auditing Conference Committee.  He is active in the Rotary Club of Livingston Parish.  Trey is a graduate of the Leadership Livingston Class of 2014.
Todd Caruso - Attorney  Todd Caruso, Attorney at Law, LLC
Board Chair 2020: Governmental Affairs : Golf Outing,
Todd has a general civil law practice & frequent author and lecturer on issues involving employment law, the Fair Labor Standards Act and Louisiana's wage related laws. He was appointed as the Magistrate Judge for the city of Walker in 2014. Caruso is involved in the Louisiana, Baton Rouge, and Livingston Parish Bar Associations.
Candy Forbes -  President, CEO Denham Springs Housing
2019 Board Chair | Governmental Affairs
Candy has been the sales manager for her business since 1996. She is a lifelong resident of Livingston Parish. Candy's background includes working with local government to improve business in Livingston Parish.  She is a past president and current board member of the LMHA.  She is engaged in issues facing business on the national level.
John Blount - President Blount General Contractors, LLC
Treasurer | 2018 Board Chair :  Governmental Affairs : 2018 - 2020 Litter Initiative Chair : Leadership Graduate 2016
John's construction and development firm is respected and engaged extensively on flood rebuild projects bringing a valuable perspective. His firm was recognized as the 2014 Livingston Parish Business of the Year, and John received the prestigious Chairman's Award.  John is a 2016 graduate of Leadership Livingston
Deric J. Murphy, P. E., L.S.I - President  Quality Engineering & Surveying, LLC
Governmental Affairs Committee 
Deric manages civil engineering projects and the daily operations of QES.  Deric has more than eighteen (18) years of experience as a Design and Consulting Engineer.  QES is located and represents Port Vincent as the area as the largest employer.  QES is engaged in Leadership Livingston Program and Livingston Young Professionals.
James Moak - Owner President : Gulf South Technology Solutions
2021 Vice Chair | Governmental Affairs | Business Network | Golf Committees 
James is a 17 year business owner who is the CEO of his business Gulf South Technology Solutions  James is a alumni of Goldman Sachs 10K Small Business. James joined the board in November 2018.  His first full term began on January of 2019.
John Dillon- General Manager Allstar Nissan / Kia 
2020 Leadership Graduate

April Wehrs, IOM Livingston Parish Chamber of Commerce 
President / CEO : Leadership Livingston Graduate 2013
Leadership Livingston facilitator, vision and leadership of the chamber organization, Louisiana Association Chamber of Commerce Executive (LACCE)  President 2016, LACCE Chamber and Professional Development Committee Chair 2014 & 2015 : Graduate Leadership Livingston 2013, April is a graduate of the Goldman Sachs 10K Small Business Program .
Chad A. Bacas, P.E. MBA    Forte & Tablada, Inc.
Governmental Affairs Chair : Vice Chair : Board Chair 2017
Chad is the Denham Springs Operations Leader for his firm.  He is a past president of the Baton Rouge Chapter of the Louisiana Engineering Society and currently serves on the State Board of the Louisiana Engineering Society. Chad is an asset to the parish and chamber.  He serves easily from the serious governmental issues to the fun events like the golf outing. Chad's leadership and knowledge are an asset to the business community.
Jeremy Aydell - Franchisee Sport Clips
Governmental Affairs After presenting as the keynote speaker at the LYP Annual Meeting in 2018 Jeremy joined the Chamber with Sport Clips and quickly became invested in the organization. He now serves on the board of directors, the Golf event committee and the Governmental Affairs committee.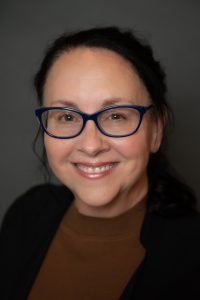 Sybil Cotten - Sr. Director/Administrator Our Lady of the Lake Livingston
Women's Leadership Programming, Leadership Alumni Council
Sybil's background in healthcare, coupled with raising her children in Livingston Parish makes her a valuable addition to the board.
Ross Kinchen - President: Owner The Kinchen Group
Livingston Young Professionals, Livingston Future 5, Litter Free LP, Leadership Livingston Class of 2021
Even though Ross has been engaged with the Chamber only a short time, he has been an extremely active member.  He was the LYP Chair in 2019 - 2020.  His business has received business awards and he was announced as a Livingston Future 5 in 2020.
Steve McLin - President: Owner McLin Construction
EXPO Committee, Governmental Affairs
Steve joins the chamber board in January of 2019.
Kevin Foster - VP Regional -  First Guaranty Bank
Livingston Young Professionals - Business Network - Governmental Affairs
Kevin joins the Chamber Board in 2021.
Trey Quirk  - Community Outreach Manager Plantation Management
Business & Community EXPO Co chair, Veterans Blvd. Association Chair
Trey Quirk will begin his first 3 year term on the Chamber's Board of Directors on January 1, 2018.
Shannon Bernard - Regional Vice President Primerica
Education Committee Chair, Governmental Affairs, 2013 Board Chair : Leadership Livingston Graduate 2013
Shannon joined Primerica in 1992 as an independent representative and today is a regional vice president.  Shannon is a graduate of the Inaugural Leadership Livingston Class of 2013.  She has served as a past Ambassador.  Shannon was Chamber Chair in 2013.  

Regina Scott - Assistant Vice President Clinical Informatics  North Oaks Health System
Golf, Board Chair 2012 : Leadership Livingston Graduate 2013
Regina is past treasurer of the Chamber's Board of Directors and a graduate of the Inaugural Leadership Livingston Class. She was awarded the prestigious Chairman's Award in 2013 and has served as Chair on several chamber fundraising committees.  She is the past Chairman of LEDC. Regina is engaged in divisions of the chamber. 

Livingston Parish Chamber President/CEO
April Wehrs
Livingston Parish Chamber of Commerce 
President / CEO