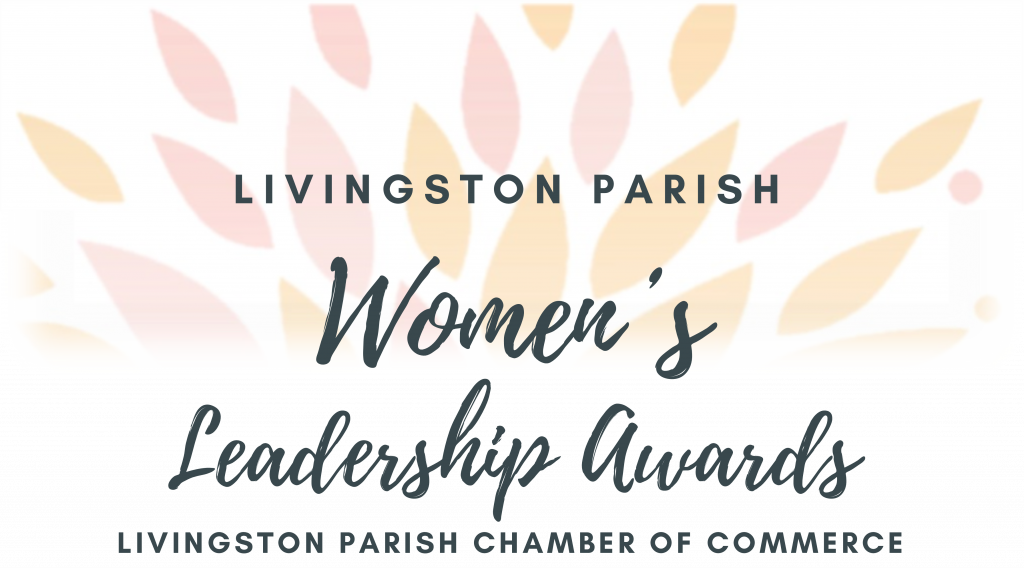 Women's Leadership Awards Program
In 2017, the Livingston Parish Chamber launched the Women's Leadership Program / Event. With the program, the Livingston Parish Women's Leadership Awards were also launched. Strong women in Livingston who have been a mentor and lead in areas of professional, community, mentorship and overall leadership are announced annually. Learn more about Livingston Parish Women's Programming here.
2021 Livingston Parish Women's Award Winners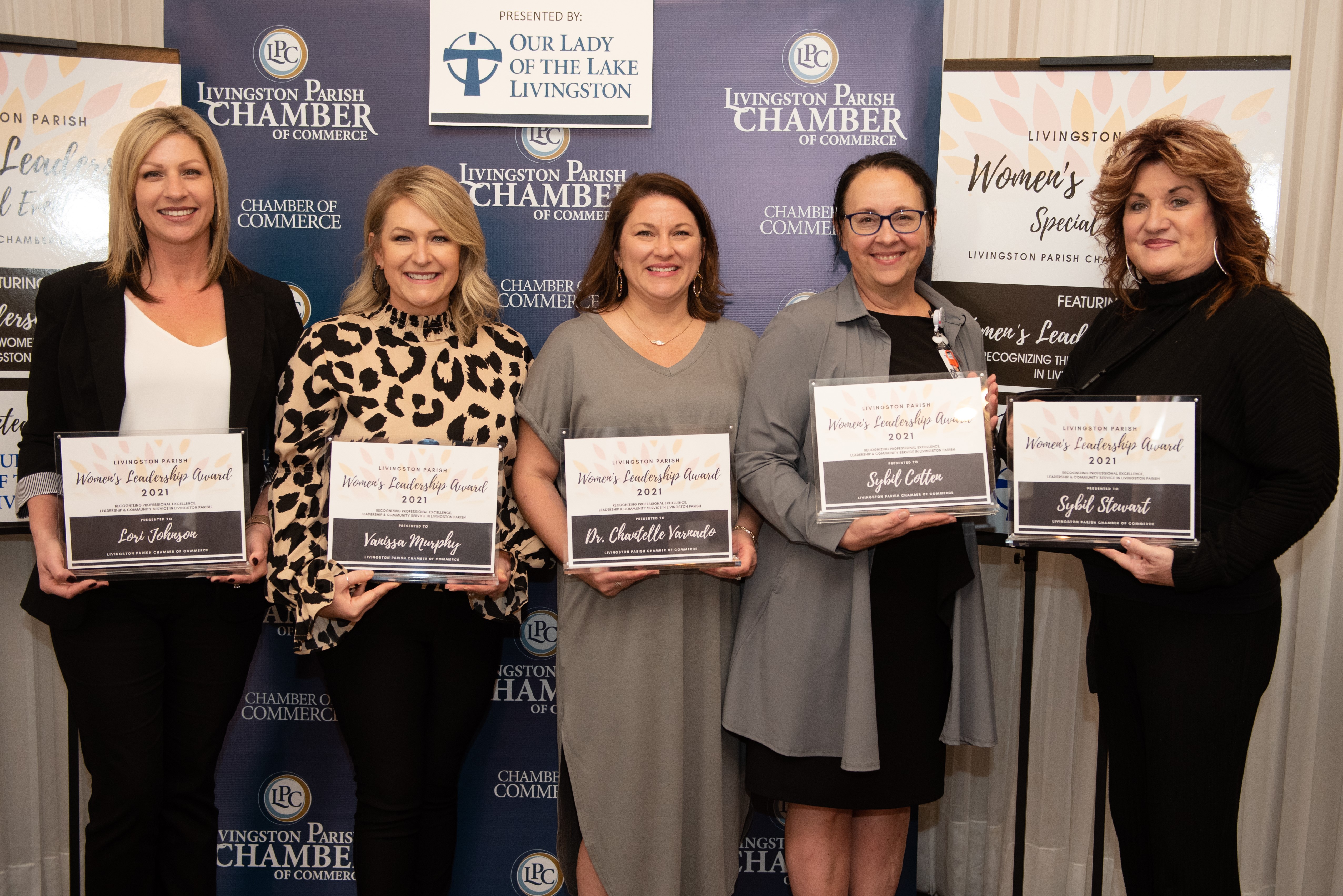 2021 Women's Award Winners: Left to Right: Lori Johnson | Hancock Whitney Bank, Vanissa Murphy | Quality Engineering & Surveying, LLC, Dr. Chantelle Varnado | Launch, Sybil Cotten | Our Lady of the Lake Livingston, and Sybil Stewart | Whitetail Properties Real Estate.
2020 Winners
2019 Winners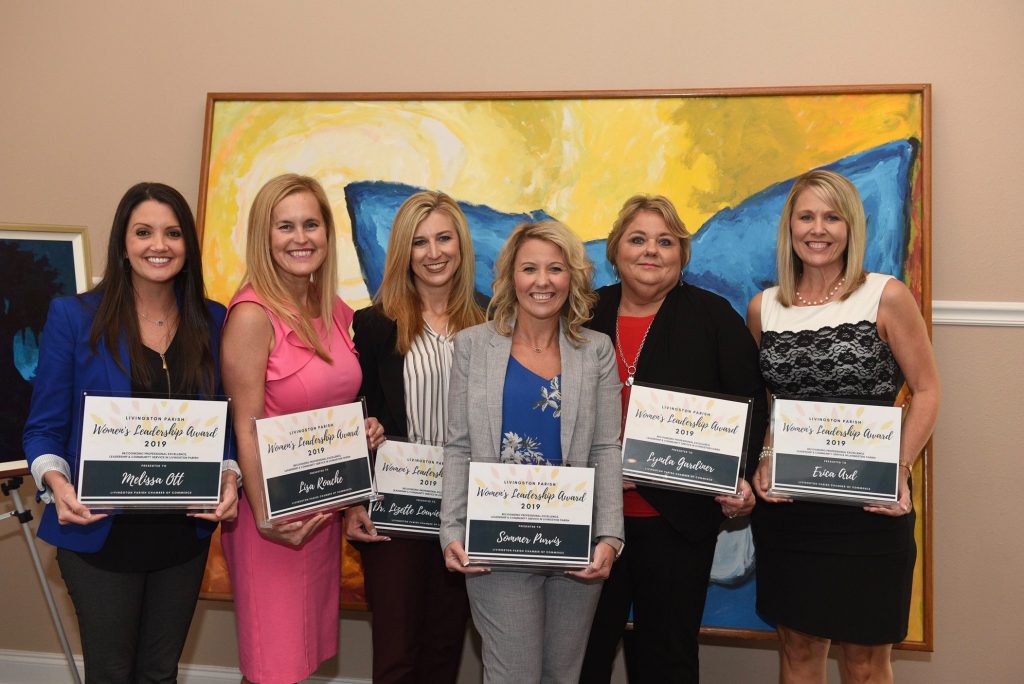 2018 Winners
2017 Winner