Chamber Ambassadors are a willing group of very cool Chamber professionals who promote Chamber services and programs to Livingston Parish businesses.  Ambassadors participate in welcoming and introducing businesses to the Chamber.  They interact with current members to bring them up to date on the latest Chamber features and benefits that help member businesses.  Ambassadors act as reinforcements for the Biz Connections events assuring new attendees know what to expect and how to navigate the event.
Ambassadors are outgoing members who know how to get the most from their Chamber membership and are enthused to share the "Chamber connections and experience" with other professionals. Ambassadors are spotlighted in several ways including. Ambassador of the Month, Ambassador of the Year, events, building a network and more.
Ambassadors should have:
a positive approach to the Chamber and its members
willingness to learn and become a Chamber "specialist"
a desire to help businesses gain connections and exposure through Chamber programming
a flexible schedule
commitment and accountability to peer Ambassadors and the Ambassador program
an inclusive approach and ease of extending invitations
Ambassadors - what is expected?
Business Development - outreach and work directly with current and prospective business members with the strength of the Chamber brand.
Monthly update meeting
Event Assistance - involvement in Biz Connections and other special events.
Ribbon Cuttings - welcome new businesses to our area.
Member Update Project - update to businesses.
Membership Drive - in the works.
Virtual Ambassador - promoting online presence
Don't worry, you can pick the area that best fits you and your schedule.
Benefits of Being an Ambassador
Ambassadors are front and center making them recognizable and visible along with their business brand. Ambassadors take pride in being part of a group that is helping business and making Livingston Parish better.  Relationships built through the Ambassador are life long and meaningful.  While you are helping others, you are building a network of reliable business partners that benefit your own business.  Are you ready to learn more?  Contact the Chamber or one of our Ambassadors.
Exposure, awareness, being recognized.
Elevate your professional and business brand
Awards - Ambassador of the Month, Ambassador of the Year
Connections with more like minded business professionals
Involvement - being a part of something
FUN!  participation in the Ambassador program is exciting and fun.
2021 Ambassadors : Jim Chapman - Farrell Calhoun Paint Company, Steve Bernard - Client Technology Services, Shawn Brady - Spectrum VOIP, Robert Reynolds - Primerica, Kathy Maust - Realtor,
Kathy Maust
Realtor
2013 Ambassador Award
Ambassador since 2012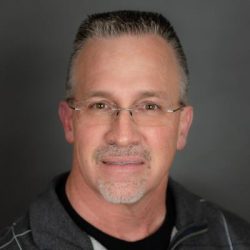 Steve Bernard
Client Technology Services
Ambassador of the Year
2019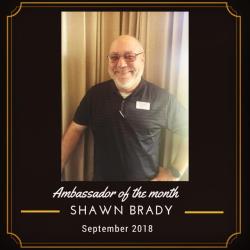 Shawn Brady
Office Depot
Ambassador of the Year
2018
Ambassadors of the Year
2020 - Denisse Velazco Accounting Services Unlimited
2019 - Steve Bernard Client Technology Services
2018 - Shawn Brady Office Depot
2017 - Kathy Maust Realtor
2015 - Leesha Gleber The Livingston Parish News
2014 - Karen Demaree Bizworks, LLC
2013
Kathy Maust - Realtor
Karen Demaree - Bizworks
Ambassador Council Meetings
and Tasks
Meetings: Monthly
Biz Connections Event: Wednesdays varies
Member Packet Delivery: Ongoing
Ribbon Cuttings